7 STEPS FOR A SPRING DETOX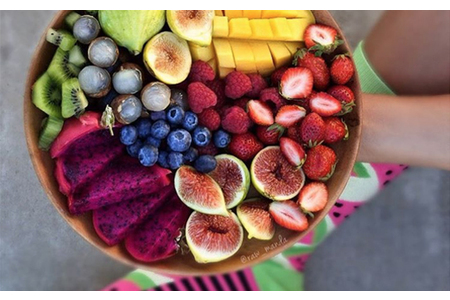 If you want a simple cleansing program for Spring look no further… You made it through winter! Whilst there were plenty of reasons to eat rich, hearty winter meals during the colder months, as it starts to warm up our bodies need a refresh.

1. DRINK LOTS OF WATER
Start every day with a glass of warm water with lemon. This will help clean out the liver, prepare your system for digestion, and hydrate your body. Drink at least 2 litres of water each day from glass not plastic. Not only is it better for the environment but it tastes better too.
2. EAT GOOD LIVER FOODS
Eat foods that support your liver such as dandelion greens, raw garlic, grapefruit, avocado, beets, carrots, artichokes, etc. You can also add spices such as turmeric, cumin, cayenne and coriander as they assist with digestion and detoxing.
3. REPLACE COFFEE WITH GREEN TEA
Green tea is thermogenic and drinking it is a great way to increase your metabolic rate naturally. Green tea has antioxidant properties and is loaded with catechins. Catechins are a type of plant antioxidants that has been show to eliminate fat accumulation and promote proper liver function.
4. TRY A FAST
There are so many options available for fasting. The health benefits are well documented. Fasting is a great way to kick start a detox and let the body repair itself at a cellular level. Scientists have long known that restricting calories is a way of lengthening life.
5. EAT A LIGHT DINNER EARLY
Dinner should be the smallest meal of the day. It can be some lightly cooked veggies or a small soup. And, I know it sounds like the Nana time to eat, but try not to eat past 7pm.
6. MEDITATE
Whether you can meditate like an expert or just spend 15 minutes during mindfulness it is important to look after your mind during a detox. Getting into this daily habit of being present and focusing on what you are grateful for each day will show amazing benefits.
7. GET PLENTY OF SLEEP
During a detox, it's very important to get proper rest. Our body rests and repairs itself over night. Go to sleep early and so no to that extra commitment on the weekend just to squeeze in an afternoon nap.
---
Leave a comment