Natural Health News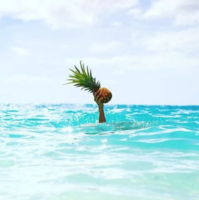 It's been an indulgent summer for us. Here are some simple health hacks to kick-start your morning and get back into a routine.
Start Your Day the Night Before
If you want to wake up bright-eyed and avoid rushing through your morning, get a head start the night before by planning your day and limiting activities that decrease your quality of sleep:
-Take some time to plan for tomorrow -Pay attention to your diet -Limit blue light before bed
-Take a bath earlier -Try melatonin and magnesium
Have Protein for Breakfast
Eating protein in the morning will leave you feeling more satisfied and provide a steady supply of energy for your day, which may help curb cravings. Protein-rich breakfast options beyond cereal include eggs, Greek yogurt, nuts, oatmeal with milk,
nut butters and chia seeds.
Try Lemon Water or an Apple Cider Vinegar Detox Drink
Drinking lemon water in the morning aids digestion, helps cleansing and detoxification of the liver, and gives you some extra vitamin C. Apple cider vinegar with mother also provides digestive support, system cleansing, and a host of other benefits. Read more about the benefits of apple cider vinegar in the article Fun Facts About Apple Cider Vinegar, plus learn about ways to cleanse and detox in The Best Ways to Cleanse and Detox.
Drink Matcha Tea as a Coffee Alternative
Not only is matcha green tea easier to make than most coffee drinks, it delivers more antioxidants and nutrients than traditional green tea. Matcha green tea provides a calm alertness with less caffeine than your average cup of coffee. As a bonus, you'll also avoid having morning coffee breath.
Get Your B Vitamins
Energizing B-complex vitamins help your body convert the food you eat into cellular energy. Vitamin B-12 and other B-complex vitamins provide energy support, stress reduction, free radical protection, and support your immune system. Vitamin D, the sunshine vitamin, helps support bone growth and mineralization, including the absorption of calcium. A vitamin D3 supplement can help keep bones and teeth, plus your immune system, healthy.
Be Intentional Each Morning
Set yourself up for a successful day by being intentional and mindful right from the start. When you wake up in the morning, don't let your mind immediately race ahead to all the things you need to do that day.
Stay in the moment — be present, pausing to take a deep breath and center yourself as needed
Make conscious choices — remain in control of your day, setting priorities so you don't lose focus
Take care of you — make time to take care of yourself, remembering to support your fitness and relaxation goals
Source: https://www.swansonvitamins.com/blog/amy/kick-start-your-morning-6-morning-hacks
---
Leave a comment